In the UK, we're hopeful that the vaccination programme will allow us some kind of normality and schools will be able to return to business as usual by the next academic year. However, we suspect it will be a long time before head teachers can make procurement decisions that don't have hygiene and cleanliness at the heart of them. Take a look at this article which highlights some key items for educational settings and long-term hygiene solutions.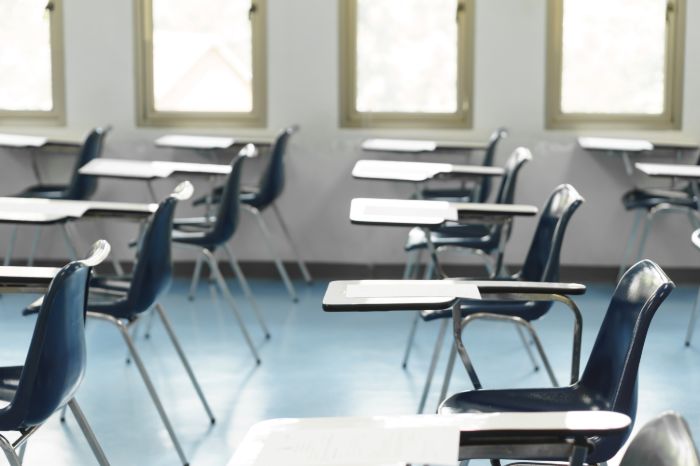 School chairs
Modern classroom chairs are ergonomically designed and come in a range of colours that will brighten up any classroom. These chairs are easy to wipe over through the day or as necessary. Good posture is so important for growing children, and ergonomically designed chairs will help to maintain a healthy spine and posture (along with the odd reminder not to slouch!). An added bonus is that they are also designed to prevent that annoying and hazardous habit that students have of leaning back in their chairs. Teachers rejoice!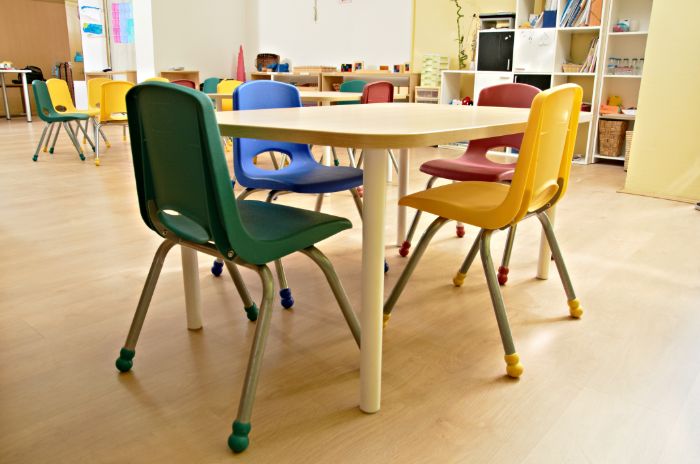 Antibacterial chairs
In the light of the pandemic, you may be more inclined to opt for the new kid on the block (no pun intended) which is the antibacterial classroom chair, which will provide protection for around ten years and help prevent the spread of germs in the classroom. The antibacterial properties kill 99% of all known human bacteria, as well as MRSA, E Coli and fungal growth. The chairs are easy to clean using hot water and detergent, and they can be steam cleaned without damaging the surface.
Antimicrobial surface coating
An alternative option to antibacterial chairs would be to protect all of your school furniture, as well as fixtures and equipment, with an antimicrobial surface coating. The clear antimicrobial coating is sprayed or wiped on and it's guaranteed to protect surfaces for 12 months, even in high-traffic areas, so it's perfect for chairs, tables, desks, screens, door handles, handrails, play and gym equipment, phones, WC's and digital display screens too. The uniquely formulated coating prevents bacteria and viruses, including Coronavirus, surviving on the surface and provides a sustainable long-term hygiene solution. This would mean less cleaning time and fewer cleaning products will be needed in the long run. Maintenance is simple, and when it comes to cleaning, all it requires is a wipe with warm water and a microfibre cloth or you can use the manufacturers cleaner.
Special Educational Needs (SEN) furniture
One of our favourite items is our Happy Rocker range which is perfect for environments that require those little extra touches to make students feel happy and relaxed… these chairs certainly put a smile on our face! They come in a range of colours and are suitable for breakout areas, a reception or a quiet meeting room for children and parents to meet with teachers. The handles and seat can be coated with the antimicrobial coating mentioned above.
Height Adjustable Desks
If you've gone to the trouble of providing colourful new chairs, then you might as well consider matching desks! Our range of desks for educational settings are practical, hard wearing and colourful, and able to withstand the knocks of many a clumsy student. And for students who are at the age of growth spurts, we supply height adjustable school desks which come in a range of colours and include under desk storage too. This means that everyone can work comfortably whatever growing stage they're at. We also have a range of sit-stand desks for adults too which can also be protected with the antimicrobial coating.
Protective screens
We're all so used to seeing protective screens and sneeze guards in public buildings, and it could be a while yet before the world is safe enough for them to be taken down. Our clear acrylic desk dividers are an additional tool against the spread of Covid-19 as well as colds and all the other nasties that do the rounds in schools and help to protect staff and students alike from germs and viruses of all shapes and sizes.
Sustainability
Students have become extremely vocal about the state of our planet – after all, it's their future and they're not impressed by what we've done to it. Inspired by Greta Thunberg, student-run climate networks have been set up all over the world and students are not shy about demanding action. Show them your support by being mindful about the sustainability of the products you decide to purchase. For example, we have classroom chairs where the seat can be repurposed into a variety of plastic products and the frames are recyclable steel which minimises the environmental impact they'll have at the end of their life, as well as providing comfort and a colourful choice. On the hygiene front, you can choose an 'active' hand sanitiser which is safe for children because it's alcohol-free and 95% water based. The sanitiser works for eight hours a day because it leaves a biofilm layer on your skin – unlike alcohol-based sanitisers which evaporate and stop working as soon as they've been applied. With an active hand sanitiser you would use six times less product (based on the average adult sanitising their hands eight times a day) providing a potential saving of 200% less. They are refillable and kill 99.99% of bacteria and viruses.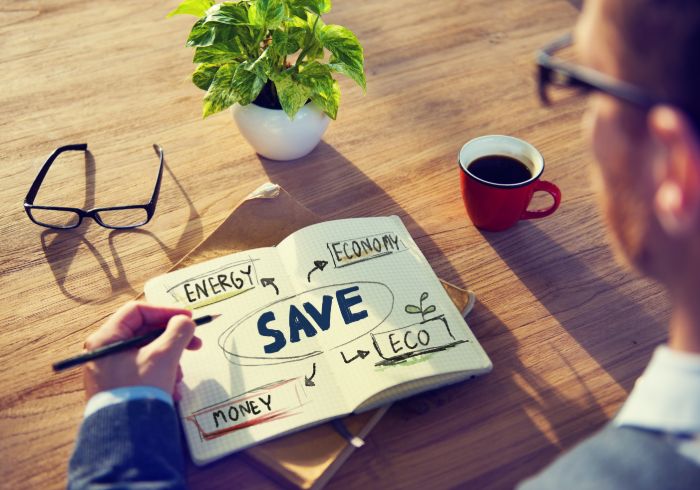 For more information on education furniture, sustainable purchasing or to talk to us about providing a complete classroom solution tailored to your needs, contact us now.
You may also like to view our blog on Sustainable Hygiene Solutions.
https://quillsinteriors.co.uk/wp-content/uploads/2021/05/Happy-Rocker-1.jpg
315
495
Justine Perry
https://quillsinteriors.co.uk/wp-content/uploads/2022/01/Quills-Interiors-White-OUTLINED-250-website.png
Justine Perry
2021-05-13 16:20:31
2021-05-25 14:20:21
School furniture