Air Handling Unit Servicing
Indoor air quality in the workplace has always been important, but since the pandemic it's become a priority for most businesses. In 2019, Public Health England published guidelines on indoor air quality which outlines how volatile organic compounds (VOCs) can affect both health and productivity. The report's authors stated that: 
"Health Organisations (eg The World Health Organization, The US Environmental Protection Agency, PHE) have assessed the evidence and listed the health impacts of VOCs, which include irritation of the eyes and respiratory tract, allergies and asthma, central nervous system symptoms, liver and kidney damage, as well as cancer risks. Authors also stated that "the effects of indoor air pollution exposure on school performance, office productivity, comfort and well-being of occupants has become an emerging focus of research." 
The guidelines publish long, and short-term limits for selected VOCs, but it's clear that regardless of the pollutants you're dealing with, good air quality is an essential element of your business's productivity.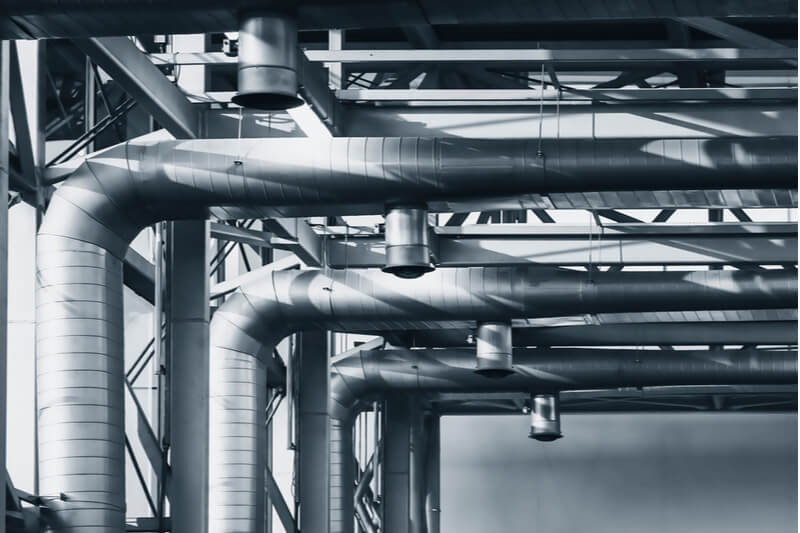 Role of ventilation in the control of COVID-19
Government guidance on the Role of Ventilation in Controlling SARS-CoV-2 Transmission clearly states that: "Ventilation should be integral to the COVID-19 risk mitigation strategy for all multi occupant public buildings and workplaces." It states that ventilation is an important factor in mitigating the risk of the transmission of the virus when the transmission distance is less than two metres, provided the activities do not include aerobic activities, singing or the need to project speech. If your premises have poorly ventilated areas, there is a greater risk of transmission and it needs to be borne in mind that "increasing the occupancy of a space increases the probability of airborne transmission by four fold". 
The ventilation of your commercial premises is therefore vital, and air handling systems play an important role in allowing you to have maximum occupancy of the building without compromising safety.
How Air Handling Systems work
Air Handling Systems and Air Handling Units (AHUs) help you provide a healthy and comfortable environment in your office building, especially if it's optimised for energy efficiency – the more insulated it is, the stiller the air becomes. Without adequate ventilation, there is less air movement and therefore a greater risk of VOCs lingering, increasing the likelihood of odours and condensation, as well as risks from airborne allergens, viruses and bacteria.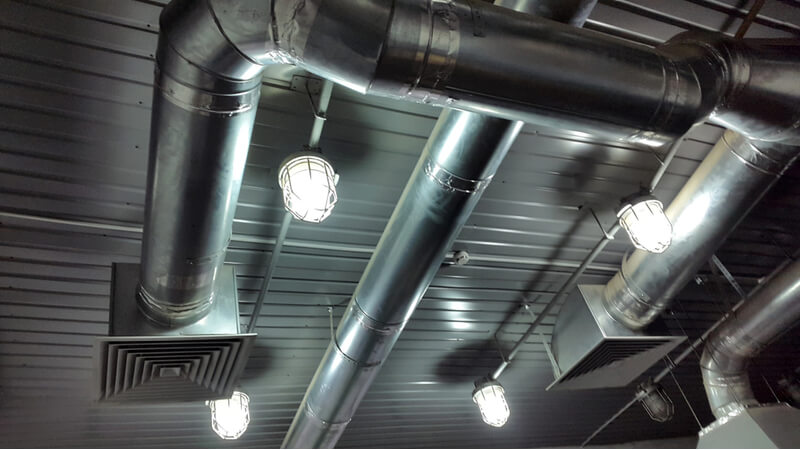 AHUs take air from the atmosphere and process it so it's clean and at the correct temperature to be distributed around your premises. The units will either pull the dirty air out of each room and discharge it back outside or clean it up and recirculate it. There are filters in every AHU which collect dust and VOCs from the air, preventing them from being breathed in by your staff. 
The importance of servicing your AHU
With an AHU working at maximum efficiency, it will increase energy efficiency and recover up to 90% of the heat. This means your company will become more energy efficient, reducing your energy bills as well as your carbon footprint. 
If your AHU has been incorrectly set up, it will not work as efficiently as you need it to, which will have a consequent effect of increased running costs. Our highly skilled engineers can help you set up your AHU correctly, or they can correct the set-up of an inefficient unit in order to maximise use, make energy savings, and optimise indoor air quality for a healthy working environment.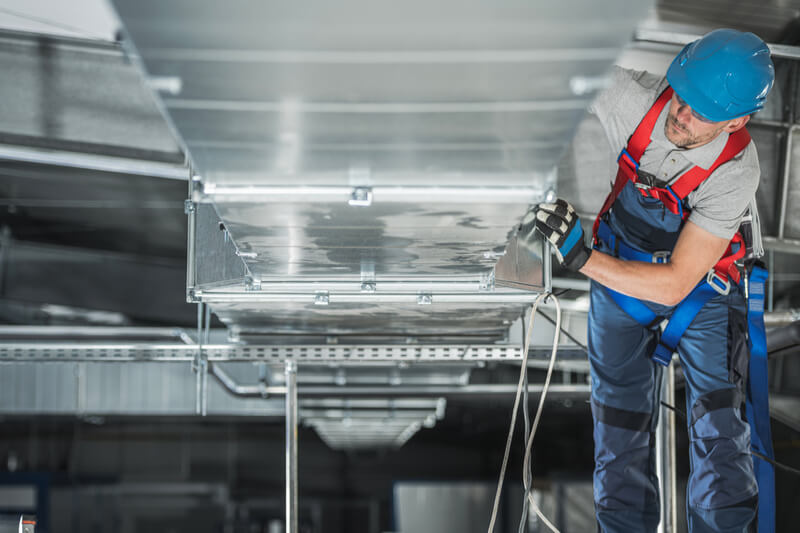 As well as taking advantage of our reactive call-out service, you can reduce the likelihood of breakdowns with planned preventative maintenance, enabling us to replace worn parts and make the necessary repairs at a time that's convenient for your business and that won't incur emergency call-out charges.   
Our highly skilled maintenance engineers are available 24/7 to attend to emergency repairs, within the pre-agreed response time. Contact us for more details. 
https://quillsinteriors.co.uk/wp-content/uploads/2021/11/Air-Ventilation.jpg
315
495
Justine Perry
https://quillsinteriors.co.uk/wp-content/uploads/2022/01/Quills-Interiors-White-OUTLINED-250-website.png
Justine Perry
2021-10-15 08:31:59
2021-11-22 11:14:40
Air Handling Unit Servicing