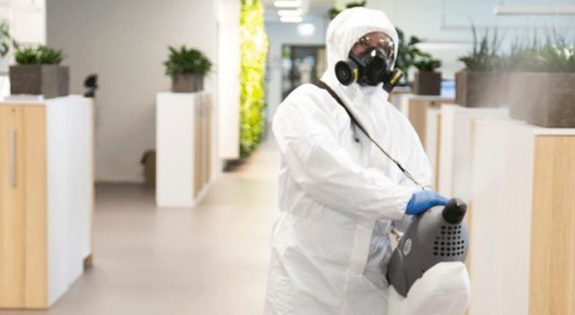 What's the difference between Deep Cleaning, Fogging and Antibacterial Surface Coating?
With multiple cleaning options available and some new solutions too, we thought we'd demystify (no pun intended) the differences between them all to help you understand which solution is right for your workplace.  Whichever service or services you choose, don't forget to communicate the steps you've taken with posters and via digital channels which will help provide peace of mind for your employees and visitors.
What's the best cleaning method and how long will they last for?
It's difficult to know which solution should be implemented but read on to learn more about three possible solutions; deep cleaning, disinfectant fogging and antimicrobial surface coatings – we'll explore what's involved in each process and how long they last for.
Deep Cleaning
In all business environments, the government has recommended carrying out a deep clean before re-opening.  This service is intended to go further than your regular cleaning regime and targets the areas typically left untouched.
Deep cleans can include the following:-
Carpet cleaning
Fogging (which we'll talk about below)
Cleaning kitchen appliances to remove grease and grime build-up
Cleaning bathroom and kitchen tiles, taps, showerheads etc
Wiping & hoovering furnishings
Cleaning behind and under furniture
Cleaning sinks, toilets and showers
Cleaning window frames, handles and glass
Cleaning blinds
Cleaning bins
The service can take place during the day or night to suit your business and is suitable for all premises including offices, schools, gyms, commercial kitchens, care homes and restaurants. The work is carried out by cleaning professionals who are health and safety trained and some will be DBS checked too.  Carrying out a deep clean can also help improve the health and well-being of your employees and then moving forward you can continue with your regular cleaning regime.
How often should I carry out a deep clean?
Pre-Covid 19 this service would typically be carried out twice a year whereas now it's probably worth considering carrying out a deep clean every couple of months depending on your business, number of employees and visitors.  A deep clean is something that gives you a clean slate to maintain moving forward with your regular clean.  A regular clean is a necessity but a deep clean goes further and can also include the fogging service and carpet cleaning too.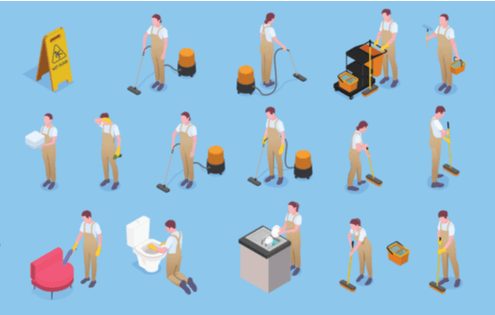 What is disinfectant fogging?
Unlike ordinary disinfecting which only disinfect a small targeted area; fogging is an easy and effective way to quickly apply a wide-reaching mist that covers high-traffic areas and surfaces within the workplace. The solution is applied by a mist spraying process by trained technicians and is a powerful solution to quickly disinfect large areas.  The disinfectant mist can then be wiped down to remove any excess solution and then the area should be kept clear for up to 6 hours after.
There are many benefits of fogging and one of the biggest benefits is its versatility – it can be used as a full-service, a measure in response to Covid-19 for extra protection for your employees or just to enhance your regular cleaning programs. Fogging also saves time by eliminating the need to move heavy office furniture.
How long does it last?
Fogging will kill bacteria or germs that are already present in the workplace but it does not provide a barrier for future protection.
What is an Antimicrobial Surface Coating?
An antimicrobial surface coating is a clear glass like coating which is sprayed or wiped on to high traffic areas and in particular to touchpoint areas such as handles, handrails, toilets, lift buttons, gym equipment and many more surfaces. The antimicrobial surface coating is applied by trained technicians in full PPE and provides sanitisation and enhanced peace of mind.  Suitable for surfaces including wood, metal, glass, ceramics, plastic, fabric and touch screens too.
This is definitely a service that you would want to communicate and display posters on or have stickers on the surfaces to clearly communicate the areas that have been protected and how long it will last for.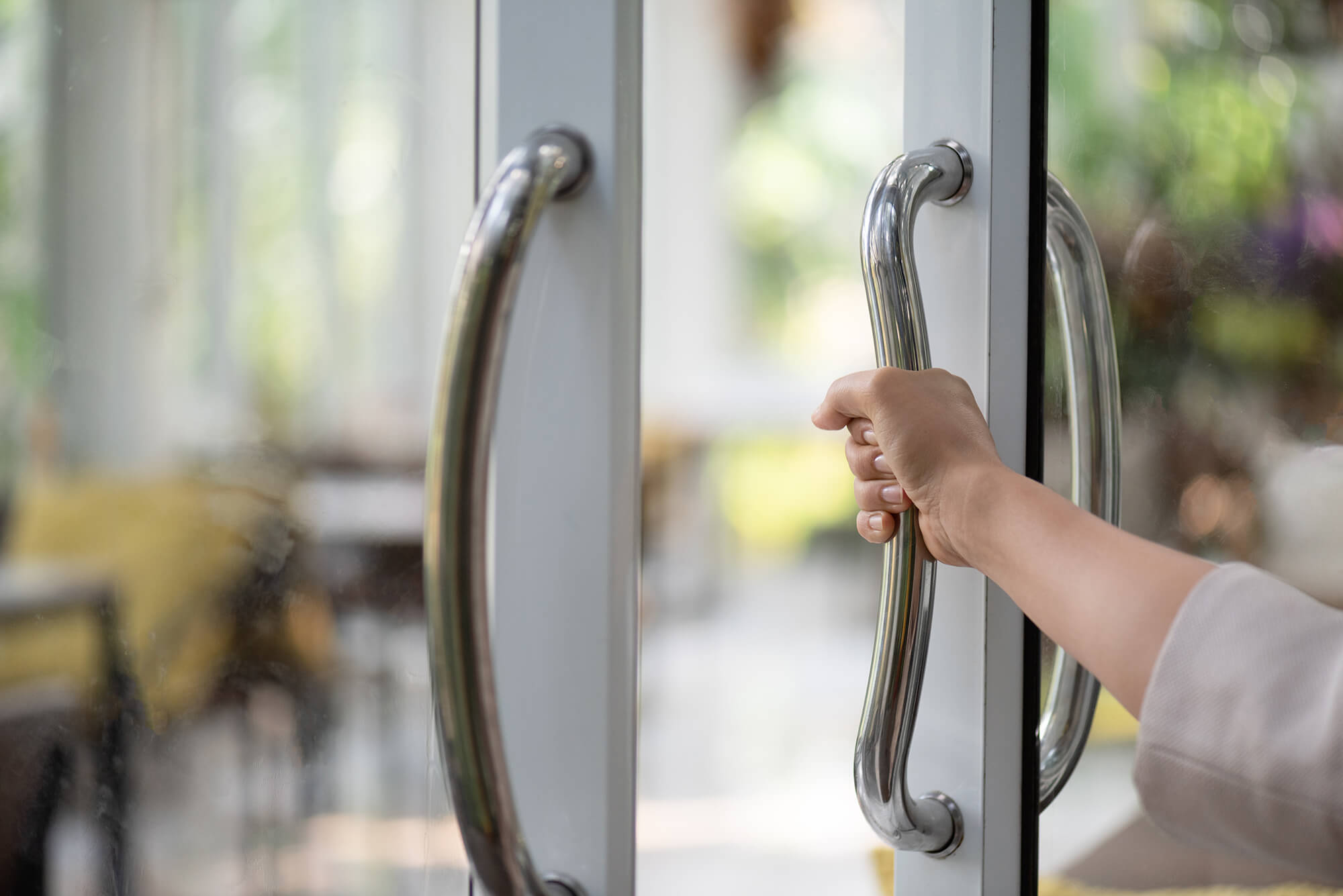 How long will the surface coating last for?
The enhanced protection works 24/7 killing bacteria and viruses (meaning it's antimicrobial) and lasts for one year on all high traffic areas and typically for the lifetime on all other surfaces. The products should be certified/tested to show effectiveness – some are tested against model strains of Coronavirus too. Aftercare is simple and just requires a wipe with a lint cloth and warm water.
Now the dust has settled…
When considering which solution is best for your business, consider how many staff you have and the number of visitors you receive each day. There is definitely a place for all of the solutions listed and we hope that the above information has helped provide some insight into the world of cleaning solutions and how each service differs.
If you're still in any doubt about which service is right for you, do get in touch with a member of the team at hello@quillsuk.co.uk.
https://quillsinteriors.co.uk/wp-content/uploads/2020/08/cleaning-options.jpg
315
575
Sarah Pask
https://quillsinteriors.co.uk/wp-content/uploads/2021/03/Untitled-design-2021-03-11T163446.051.jpg
Sarah Pask
2020-08-25 14:00:37
2021-02-24 17:50:45
Which cleaning process is right for your workplace?